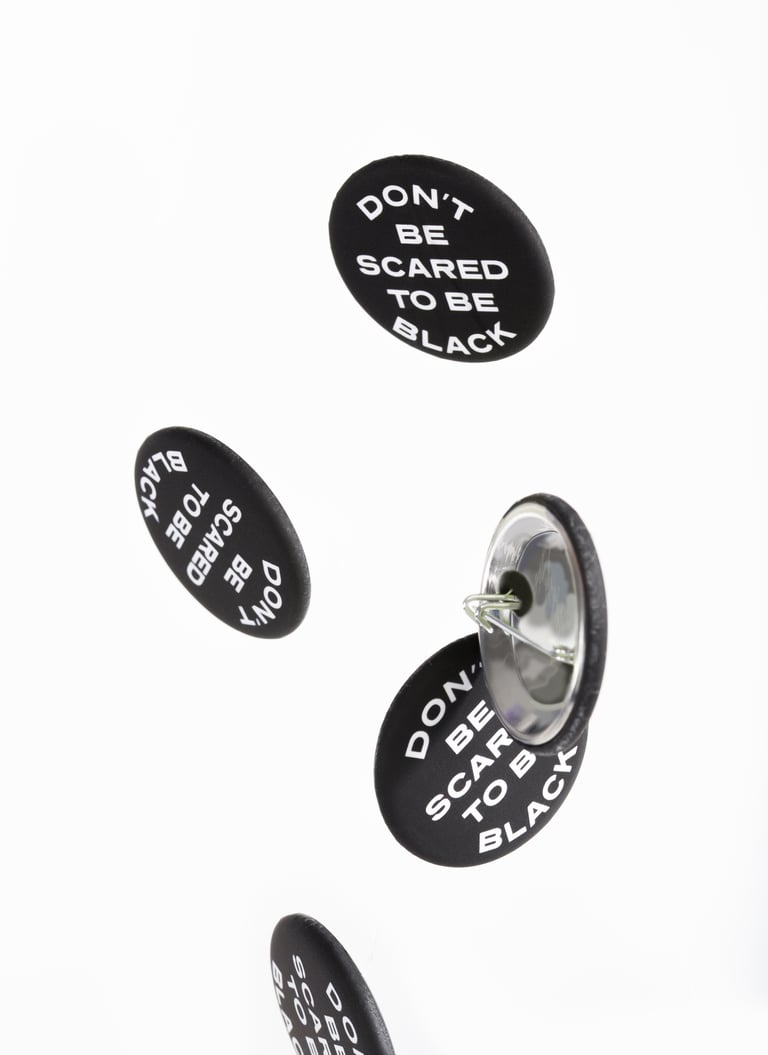 There is so much noise out there that says I'm not good enough because of the color of my skin and that I need to excel to be worthy or fit someone else's expectations of me. But, I am as God made me. I am good enough just as I am. Period. So I made these buttons to remind myself that I shouldn't be scared to be who I am.
-1.25" round
-silky soft-touch coating
-standard button pin closure
These are matte black buttons with a baby-soft-touch finish. This button sits at a cool 1.25 inches, a size Goldilocks would be proud to sport.